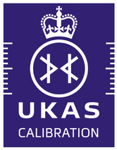 UKAS Calibration Services
Cirrus Research have been providing UKAS accredited acoustic calibration since 2018, providing our customers with peace of mind when it comes to the accuracy of their measurements
UKAS Calibration from Cirrus Research
Our specially-equipped North Yorkshire based calibration laboratory (10148) is UKAS accredited to meet the ISO 17025 standard and our team of experienced professionals are committed to providing accurate and efficient acoustic calibration of your equipment.
Our UKAS calibration services are not limited by your choice of equipment, our team of experts can issue certificates for a wide range of sound level meters, octave band filters, and acoustic calibrators.
When you choose to have your equipment UKAS calibrated with us annually, we extend your warranty by a further year, ensuring that your instruments remain in peak condition and provide reliable data for years to come.
Why Choose UKAS Calibration?

Improved Accuracy
UKAS calibration ensures that your instruments are calibrated to the highest possible standards guaranteeing the accuracy of your measurements

Internationally Recognised
Many countries have their own national accreditation bodies and standards, however UKAS calibration certificates are recognised worldwide

Legal Credibility
UKAS calibrated equipment provides a high level of assurance that any measurements presented in court are reliable, which can be essential in legal cases where the credibility of the evidence may be challenged
Interested in our UKAS calibration services?
Speak to our calibration team today by calling +44 1723 891655 or complete the contact form and we'll get back to you soon!